4 Island,Krabi Tours,Koh lanta Tour and Vacation,what to do in Koh lanta,where to go on Koh lanta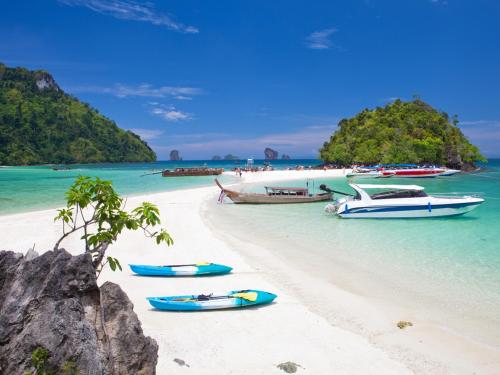 Ko Ngai, Ko Mook, Ko Kradan & Koh Chuck:
Please visit us at:www.bookingtokrabi.com for all Tours and trafering
They belong to the Trang province . But it can easily reach there by speedboat for just 45 minutes from Koh Lanta.
Koh Ngai
is covered with lots of hard corals around the island and is good for whose who like to do shallow water snorkeling.
Koh Mook
is not famous for the corals reefs but it's has it own attraction. And it the highlight of this trip. The *
Emerald Cave
* that is the main attraction of this trip.
You need to swim into the cave and it very dark but our guide will lead you safely through the cave. When you are in the cave you'll find out that you have a feeling of entering into a paradise, it so nice that I think you need to see it yourself.
Koh Kradan
is famous for under water webbing in Thailand. Every year many couples marry here. It has a very nice beach and you may snorkeling from the beach too. And lunch will be served on the beach.
Koh Chuack
actually is not an island is just only a big rock . It got it name from a Thai wordand it means rope. Because usually the sea around this rock the currents it very strong and many Thai tourists they can't swim well so the local guide always tide a long rope at the back of the boat and let them hold it and float on the surface of the sea to snorkeling. And Koh Chuack it famous for the colorful soft corals.
Krabi Local Market,Koh lanta Local Market,Everyday Local Maket In Koh lanta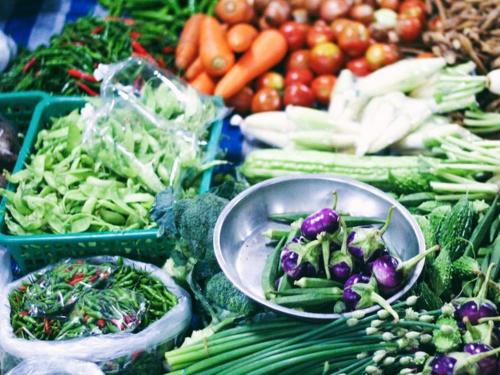 The Carnival Attractions and Koh lanta Local Market.
This was definitely the most bizarre part of the Koh Lanta night market. When we finished walking through all the different shops, we came into what I can only name as the Cabinet of Curiosities (obviously stolen from Cirque de Soleil). At first it was just a bit strange – walking past a small crowd of people playing BINGO and various other carnival games. There was a child no older than five that was playing a dart game with real darts, but I'm going to try not to judge the safety practices here..
As we walked out from under the tented area there were trampolines, a pathetic merry-go-round, and some blow-up slides with children playing on them. You're probably thinking to yourself, "what's so bizarre about that?" Well, on my far left side there was a dunk tank. But, this wasn't just any dunk-tank. There was a scantly clad woman dancing to hip hop on the chair, enticing intoxicated men to pay for a chance to soak her . My mouth literally dropped at the sight..
On my right there were kids having the time of their lives on these carnival rides and only a few feet away this perplexing adult-only dunk-tank entertainment was happening. I'm not going to lie here, I definitely did laugh, but it was one of those awkward, unsure kind of laughs. This was another "welcome to Asia" moment.
Koh Lanta Kayaking,Krabi Travel and Tours,Activities in Koh lanta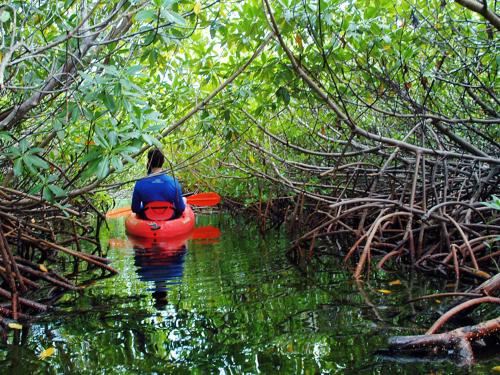 Explore the islands of Ko Lanta by boat and kayak for an in-depth experience of Thailand's Andaman coast.

Travel by boat to some of the region's most picturesque islands then follow your guide on a kayak tour that takes you closer to the white–sand beaches and limestone cliffs of Chao Mai National Park. Includes buffet lunch, snorkel and kayak gear, and hotel pickup and drop-off.

Highlights!!!

7-hour boat cruise and kayak tour from Ko Lanta Cruise by boat to Ko Muk then paddle around in a kayak Land on the beach, and have time for snorkeling and swimming Includes transportation, snorkel and kayak gear, and buffet lunch What You Can Expect ko kradan Your tour starts with hotel pickup in Koh Lanta and transfer to your boat. Glide across turquoise waters to visit some of the picturesque islands that make up Chao Mai National Park.
Your boat stops at an island cluster called Mook Island that you then explore by kayak with your guide. Depending on the day's conditions, you can also visit the beaches to lounge on the white sands and snorkel in the warm waters of the Andaman Sea. After swimming, kayaking, and snorkeling, head back for a buffet lunch before your tour ends after seven hours with drop-off at your hotel.

Koh lanta National Park,Krabi National Park,Tours in Krabi,Tours on Koh lanta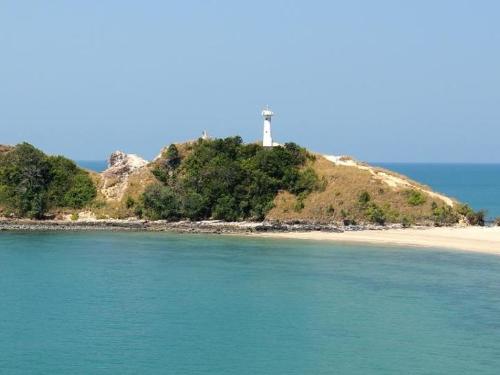 About Mu Ko Lanta
Most people visiting Ko Lanta doesn't know there is a national park in the island up until they arrive and ask around about activities and attractions in the island. They would normally be told that there is a national park at south end of the island, not more. Mu Ko Lanta National Park actually concists of several islands covering 134 km² and there is more to see on the some of other islands than on main island.
Mu Ko Lanta National Park was established in 1990 as a marine park, situated in southern part of Krabi Province. The biggest islands in the park are Ko Lanta Noi and Ko Lanta Yai. "Mu" in thai means a group/group of, "Mu Ko" means group of islands.
The national park consists mainly of rugged hills covered with 20 km² rain-forest and beach forest along the coast lines at Ko Lanta Yai and Ko Ngai. Other islands like Mai Ngam, South Mai Ngam and Ngu islands are covered with mangrove forest.
The national park is home to nomadic sea gypsies called Chao Le. They are well known for their traditions of setting boats a drift during the full moon in June and November, according Chao Le belief to drive out evil and bring good luck.
The parks main attraction and activities are many white beaches, trails, viewpoints and some very impressive caves. The smaller islands are popular diving sites for both snorkellers and scuba divers with possibility to see some of exciting tropical marine life found in the Andaman Sea.
Bird Watching in Koh lanta,Species photos of Mu Ko Lanta National Park, Koh lanta Bird Tours,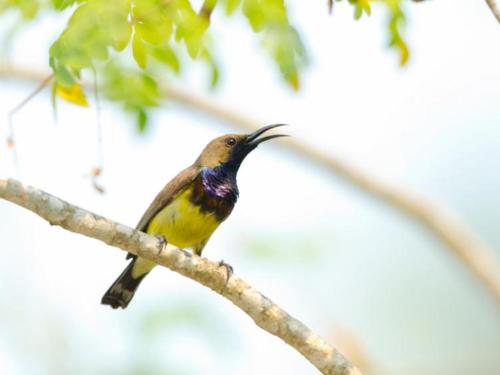 The first recorded use of the term birdwatcher was in 1891and in Koh Lanta we still have these activities for this. All above the activities are provided by Hotels, please contact the Hotel or at the reception or you can visit us at www.bookingtokrabi.com